Archi.ru Texts: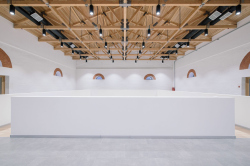 16.10.2023
The restoration of the Salt Warehouse for the Zvenigorod Museum, on the one hand, was quite accurately implemented according to the design of the People's Architect, and, on the other hand, it was not without some extra research and adjustments, which, in this case, was quite beneficial for the project. The architects discovered the original paint color, details of the facades, and studied the history of rebuilds of this building. As a result, the imposing character of the empire building, the oldest one in the city, and the differences of later additions were accurately revealed. Most importantly, however, the city got a new cultural and public space, which is already "working" in full swing.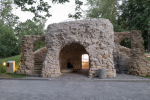 25.04.2023
This building, seemingly small, unremarkable, semi-ruined, and not even very ancient – the Grotto in the Bauman Garden – was restored by the "People's Architect" architectural company with all the care applicable to a heritage monument. They preserved the romantic appeal of the ruins, added multimedia content, and explored the cascading fountain, which, as it turned out, was completely preserved. Brace yourself for a long story!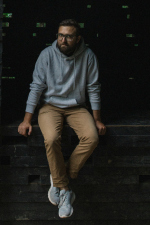 12.09.2022
One of the specialties of Narodny Arkhitektor ("People's Architect") company is navigation systems in public spaces. Andrey Kurkov shared with us about why this seemingly minor branch is in fact a serious architectural task, solving which not only allows you to make the place clear and comfortable, but also to keep its memory and add extra value to it.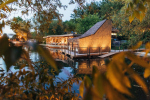 12.07.2018
In the Gorky Park, the Maly Golitsynsky Pond has been landscaped upon the project developed by "People's Architect". The place got deck-type embankments and a centerpiece of local importance – a floating pavilion for the swans to live in.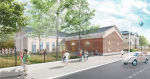 19.03.2018
The team of "People's Architect" has developed a project of restoring the Manège in the town of Zvenigorod. The building will recover its historical form; then it will host the Zvenigorod museum of history and architecture, enriched with the functions of a cultural and community center.