Arkhstroydesign ASD
information:
About Firm:
Arkhstroydesign ASD Aleksey Ivanov architectural studio was founded back in 1993. The studio specializes in designing public and residential buildings and has a tremendous experience in developing general designs and integrated master plans for city and suburban areas; performs field supervision of the construction of administrative, commercial, and residential buildings; works in cooperation with the major international project organization "Bassenian - Lagoni Architects", USA. The great creative and professional potential that the employees of Arkhstroydesign ASD have, allows them to meet the design challenges of any complexity and create truly amazing works of architecture. Arkhstroydesign ASD Aleksey Ivanov architectural studio is a member of the self-regulatory organization «Non-profit partnership "Guild of Architects and Engineers"» and permit to work affecting the safety of permanent facilities ¹ 0686-2010-7714037136-Ï-Ç from December 23, 2010.
Buildings and Projects:
Buildings and Projects Shown: 4
Archi.ru Texts: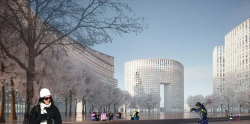 25.10.2017
The concept proposed by Aleksey Ivanov outside of the formal competition for the territory that surrounds the future ice arena is based on the image of the arched trail of a skate – but it operates large-scale masses.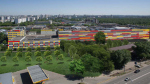 10.02.2017
Aleksey Ivanov shares about his experience of working with industrial architecture projects at the example of five cases, different both conceptually and functionally.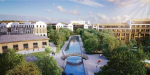 02.11.2016
This housing project, boasting a water channel, a landscaped park of its own, and the proximity to the renovated "Imperial Steam Engine Shed", is one of the three finalists of the competition organized by the client.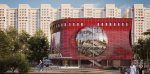 07.10.2016
The Moscow-area town of Zheleznodorozhny is going to get a new shopping center designed by "Arkhstroidesign". For Aleksey Ivanov, this is already his second attempt to get his project implemented on this land site.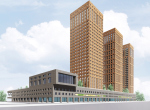 28.07.2016
A preliminary concept of a multifunctional housing project built in the city of Ekaterinburg upon the project of Aleksey Ivanov's "Arkhstroidesign ASD"