U-Studio
information:
address:
Moscow Pokrovka St, 28, bld 1, office 4b
e-mail: ilyautkin28@gmail.com
Phone: +7 495 917-22-38, phone/fax: +7 495 917-90-12
About Firm:
Studio was founded in 1995
The staff:
Utkin Ilja Valentinovich - art-director
Egorova Ljudmila Sergeevna - architect
Markovskaja Elena Mihajlovna - architect, decorator
Nikolaeva Darja Valentinovna - architect, computer modeling
Peresvetova Ekaterina Evgenevna - architect
Sorokina Nadezhda Vladimirovna - commercial director
Fenogenov Valerij Ivanovich - architect, computer design
Buildings and Projects:
Buildings and Projects Shown: 7
Archi.ru Texts: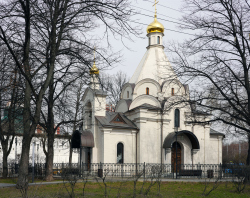 18.03.2021
The Church of the Beheading of John the Baptist in the park near the Novodevichy Convent was conceived in 2012 in honor of the 200th anniversary of the victory over Napoleon. However, instead of declamatory grandeur and "fanfare", the architect Ilia Utkin presented a concentrated and prayerful mood, combined with a respectful attitude of this tent-shaped church, which also includes some elements of architecture of orders. The basement floor hosts a museum of excavations found on the site of the church.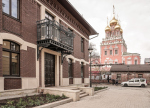 26.12.2019
The housing project "Metsenat", which occupies the area next to the Resurrection Church in Moscow's Kadashi, has a long and complicated history, full of protests, victories, and hopes. Now the project is complete: the architects were able to keep the views, the scale, and a few historical buildings; we can examine the end result now. The project was developed by Ilia Utkin.

05.08.2013
Ilya Utkin, one of the three winners of "Tsarev Sad" ("Tsar's Garden") contest, talks about his project and the contest itself.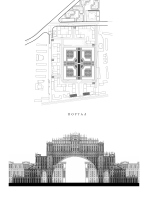 12.01.2010
The project is not new, it is more than two years old, but is unknown. There would be a new city-block in Moscow, similar to the building along Levshinsky lane so popular among tourists.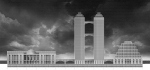 06.07.2009
Administration building of Perm city has developed into a complex of the urban center in Ilya Utkin's project. It combines the three themes: administrative building, office towers and a new traffic interchange, into a single austere Art Deco ensemble.