What do you think of when you start preparing for your Moscow vacation? https://bridgetomoscow.com/moscow-tours

Most guidebooks will mention Kremlin, Red Square, Moscow metro. Isn't it interesting to escape from the most popular tourist traps to find some beautiful places in the Russian capital?

Here's a quick guide to some of Moscow's best-hidden sights to discover.


Ryabushinsky mansion
Famous for its fabulous décor, the mansion was designed in 1903 by one of the greatest Russian architects Fedor Shekhtel, often referred to as Russian Gaudi. The house belonged to Stepan Ryabushinsky, a prominent figure in the city's business life and an old-believer and a connoisseur of arts.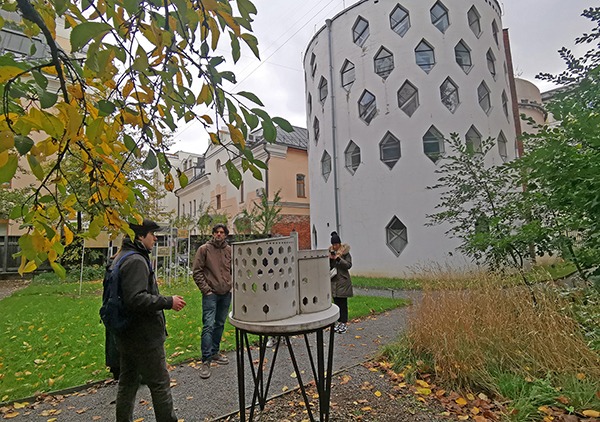 The main subject of admiration is the house's most instagrammable staircase. Climbing up like a curving sea wave, it will surprise you with a fantastic jellyfish chandelier overlooking the hall below. Willing to visit Moscow? Do not miss the chance to go inside Ryabushinsky mansion. The house will impress you with mosaics, stained glass windows, and many more surprises left by a talented Russian architect.
Visiting the mansion: The mansion today houses the museum of Maxim Gorky, who lived here during the Soviet times.
The Address: Malaya Nikitsjaya 6/2


Tolstoy House-museum in Khamovniki
Tolstoy's house is a cozy and unique museum hidden in the very heart of Moscow downtown. Here the writer of War and Peace and Anna Karenina lived during the winters from 1882 and 1901 Wandering around the wooden house and peaceful gardens, you step back in time to when Tolstoy used to live here with his large family.

The museum is a must-see attraction for all literature fans planning to visit Moscow. It is very close to Red Square. It'll take you about 15 -20 min to reach it by car or by metro. The house is one of the most atmospheric literature museums in Moscow. It'll be especially interesting for people familiar with his novels, but enjoyable even if you haven't read his works.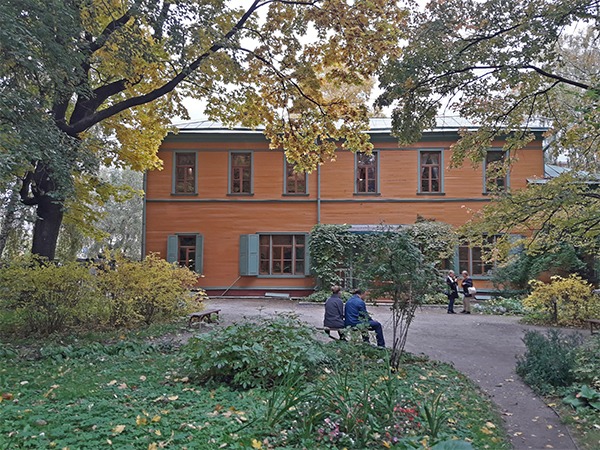 The museum preserved authentic furniture and the multiple personal belongings of Tolstoy and his family. We highly recommend booking a guide or at least using an audio guide.

The address: Leo Tolstoy, 21 (metro Park Kultury)
Working Hours: Wednesday, Friday, Saturday, Sunday: 10.00 – 18.00; Thursday: 12.00 – 20.00, closed Monday and Tuesday

Korolev house-museum
Not many Moscow visitors know about the museum of Sergej Korolev, which is only 10 minutes walk from the Moscow Museum of Cosmonautics. Korolev was a leading Soviet rocket engineer and spacecraft designer. He was the one who launched the first dogs and the first human being, Yuri Gagarin, into space. It was in this house where the designer lived from 1960 until he died in 1966.

The museum interior, furniture, and personal belongings remain almost intact since the time of his life. You'll see various documents, letters, photographs, household items, works of fine art, and his extensive library.
We highly recommend booking a guide
The address: 1-aya Ostankinskaya ul.28, Metro: VDNKh
Working Hours: Tuesday, Wednesday, Friday, Sunday 11:00-19:00, Thursday 11:00-21:00; closed Mondays

Melnikov house
The private house of the architect Konstantin Melnikov is one of the most avant-garde buildings in Moscow and the country as a whole, known to architecture lovers around the world. This house was designed and built by the architect Konstantin Melnikov for himself and his family in 1929; one of its purposes was an art workshop.

This cylindrical building with honeycomb windows looks unusual both outside and inside. Until recently, Melnikov's descendants lived in the house, and now there is a public house-museum.

Visiting the house: You may go inside as a part of a group tour. However, it's a rather challenging task to sign up. The museum groups are limited to 5 people a day. You may book a visit online, but you'll need to be very patient as many people are willing to join this tour.
The address: 10 Krivoarbatsky Lane

The museum of Russian Icons
Moscow icon museum offers a remarkable private collection of icons. The visit is a must for everyone interested in icons, yet not many tourists have ever been here. The entrance and even the tour of the museum are free.

The museum occupies four floors, and if you want to enjoy the whole collection, it will take some 2 or 3 hours. You can find Early Christian and Byzantine antiquities of the 6th – 14th centuries and around 1000 works of Russian icon painting, diverse in iconography and spanning a broad timeframe.

The tour might not be available on short notice, so we highly recommend you contact the museum in advance.

The museum website: http://new.russikona.ru/, to book a guide in English you'll need to call Tours and other arrangements: +7 (968) 525-12-24
The address: Goncharnaya street 3, build. 1
Working hours: daily 11:00 to 19:00, closed on Wednesdays