Studio of Roman Leonidov

Pavel Sorokovov
Studio of Roman Leonidov
information:
Buildings and Projects:
Buildings and Projects Shown: 11
Rank all Buildings and Projects / Studio of Roman Leonidov (12):
Archi.ru Texts: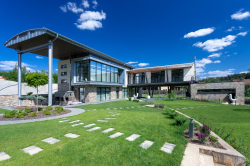 03.12.2019
Designing "Usadba Zavidnoe" residence near Moscow, the architect Roman Leonidov also used some motifs of public buildings, giving a high-tech twist to his creation.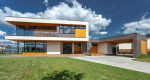 13.08.2019
Roman Leonidov and Pavel Sorokovov have built in the Moscow area an avant-garde house that at the same time has a "pre-Revolutuon" name of "Osobnyak Danilova" ("Danilov Mansion"). In the typical classical environment, such a designer mansion is a sure way to emphasize one's being different from the others.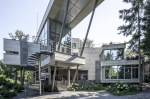 13.02.2019
The architect Roman Leonidov gave a country house that he designed the name of ZEPPELIN in honor of the zeppelins that are to be frequently seen in drawings by the famous Ivan Leonidov, Roman's namesake. The techno romance also prompted the architectural solution.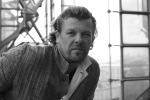 06.02.2019
An interview about the new trends in urban landscaping and suburban residential construction.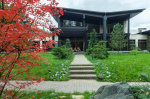 17.01.2018
Designed by Roman Leonidov in the Moscow area, the Wing-house demonstrates a new type of Russian manor house built in the style of organic architecture. The Wing-house observes three rules: the client's comfort, harmony with nature, and perfect plastique. We met with Roman Leonidov and spoke to him about manifesto buildings and the architects' subconscious.