Creative Union 'Reserve'
information:
address:
Moscow Blagoveschensky lane 3 bld 1
tel (495) 7556960
e-mail: info@reserve.ru
About Firm:
Buildings and Projects:
Buildings and Projects Shown: 11
Rank all Buildings and Projects / Creative Union 'Reserve' (80):
Archi.ru Texts: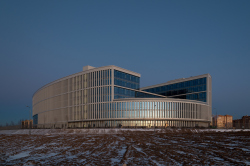 19.02.2018
Demonstrating the characteristic of Creative Union 'Reserve' aesthetic attention to the form and rhythm of the façade design, the elegant building of the administrative center of the New Moscow looks like a UFO in the otherwise disorganized Kommunarka fields.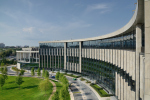 26.10.2015
The almost theatrical scenography, mechanisms of modern architecture and nostalgia for mansions are combined in this house so unobtrusively and subtly that one even breathes more freely around it.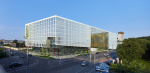 24.08.2015
Within a contest project of the Creative Union "Reserve" the gold for victories is almost literally represented – it turns into a shiny ingot enclosed into orderly grate of bright stone. It is however just one of the many themes that the architecture of the building contains.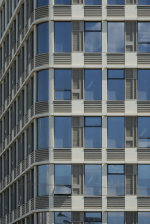 28.08.2014
The multi-function complex on the Valovaya Street, completed by "Reserve" Creative Union in the end of last year is Moscow's rare example of a drag-on project that ultimately lived to be implemented.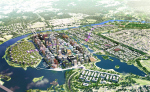 04.06.2014
Detailed coverage of the contest project of the International financial center in the area of Rublevo-Arkhangelskoe by the consortium "Reserve + Maxwan"
awards:
Diploma for the best building - multifunctional complex "Quadro"; Arch Moscow 2003