Creative Union 'Reserve'
information:
address:
Moscow Blagoveschensky lane 3 bld 1
tel (495) 7556960
e-mail: info@reserve.ru
About Firm:
Buildings and Projects:
Buildings and Projects Shown: 11
Rank all Buildings and Projects / Creative Union 'Reserve' (80):
Archi.ru Texts: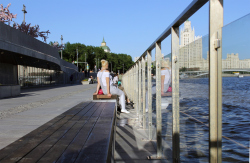 27.08.2018
A small conversation about an architectural idea and its realization.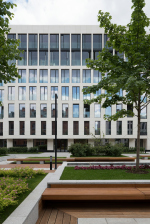 27.02.2018
The residential complex "Wine House" is one of the first real-life examples of cooperation between Vladimir Plotkin and Sergey Tchoban in one project – a thought-out, graphic and reserved dialogue between the new and the old in the center of the city, a play in a few "acts", from the XIX to the XXI century.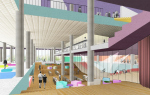 20.02.2018
The architectural firm OMA has presented a project of reconstructing the building of the Tretyakov Gallery on the Krymsky Val.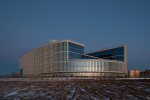 19.02.2018
Demonstrating the characteristic of Creative Union 'Reserve' aesthetic attention to the form and rhythm of the façade design, the elegant building of the administrative center of the New Moscow looks like a UFO in the otherwise disorganized Kommunarka fields.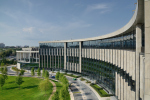 26.10.2015
The almost theatrical scenography, mechanisms of modern architecture and nostalgia for mansions are combined in this house so unobtrusively and subtly that one even breathes more freely around it.
awards:
Diploma for the best building - multifunctional complex "Quadro"; Arch Moscow 2003