Homeland Group
information:
address:
101000 Moscow, Russia Myasnitskaua St., 24, bld. 1 Entrance 7, Office 75 Phone: +7 (495) 983-08-32 Fax: +7 (495) 984-69-82 info@homeland-group.ru
Buildings and Projects:
Buildings and Projects Shown: 2
Archi.ru Texts:
26.11.2013
Interview with the president of Homeland Group Roman Sorokin.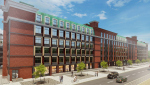 20.08.2013
On the north of Moscow, "Homeland Group" is designing the apart-complex "Loft Park" - an up-to-date city block in "loft" style, bordering on an oak park and the famous Golovinskiye Ponds.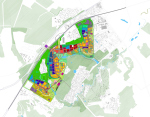 18.04.2013
The company Homeland Group worked together with the French bureau AREP and Setec in the development of a master plan for the innovation center Skolkovo. Homeland Group adapted the ideas of their French colleagues to the Russian reality.