Totan Kuzembaev Architectural Studio
information:
address:
Russian Federation, 105120, Moscow, Nizhnyaya Syromyatnicheskaya st., 10, bld. 3, Office 34. Phone: + 7(495)669-38-09, +7(495)514-17-89 Email: mail@totan.ru, contact@totan.ru
Buildings and Projects:
Buildings and Projects Shown: 11
Rank all Buildings and Projects / Totan Kuzembaev Architectural Studio (12):
Archi.ru Texts: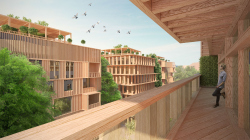 26.04.2018
The conceptual project by Totan Kuzembaev and the Sokolsky woodworking integrated plant is meant to demonstrate the diversity of design solutions that use wooden CLT panels, and the possibilities for combining these panels with concrete structures, including the field of renovating the Soviet-era five-story houses instead of tearing them down completely.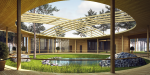 26.01.2016
A modern version of a yurt, a Garden of Eden, a waterfall-house and a gigantic aqueduct – all of it can be found in the new technopark "Ishim" is Astana in the project of Totan Kuzembaev's bureau.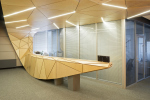 02.04.2015
Olzhas Kuzembaev turned a reception desk into an art object making the plywood snake rule the entire small space of the entrance lobby of the office of MGPM Company in Moscow area's town of Mytischi.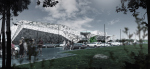 05.03.2015
Proposed by Totan Kuzembaev Bureau, its futurist three-dimensional shell completely transformed the image of a simple parallelepiped of roadside shopping mall.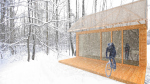 16.02.2015
A version of a mobile modular house with a protective "shell" of the easily transformable roof and a stunning variety of possible functions - from residential to office