Bavykin architects
information:
address:
phone: +7 (495) 6019239
e-mail: bavykin@umail.ru
Buildings and Projects:
Buildings and Projects Shown: 11
Rank all Buildings and Projects / Bavykin architects (30):
Archi.ru Texts: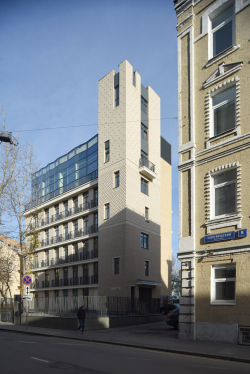 07.06.2019
The high-end residential complex in the Elektrichesky Lane: historical background and details.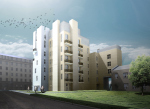 07.11.2014
Bavykin's architectural studio is getting back to the project of the apartment hotel in the Electrichesky Alley.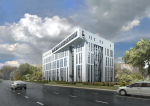 07.11.2013
Office building in Mozhaiskoye Road's project is once again approved by Moscow officials – now as a reworked design by Alexey Bavykin.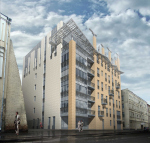 14.03.2011
Alexey Bavykin has designed a building that continues and takes to a new level the sculptural themes of the house in Brusov side-street. The main sculptural theme here is the one that has been around for centuries: vertical versus horizontal. The latter cuts off, the former crops up…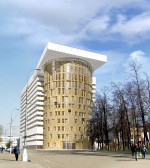 16.02.2011
On demand of the Moscow authorities, they had to changed function of the Third Avtozavodsky passage. After they had to change the project.