Buildings and Projects: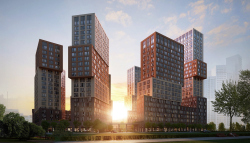 Edzo Bindels, Anton Bondarenko, Adriaan Geuze, 2014
Russia, Moscow
Buildings and Projects Shown: 1
Archi.ru Texts: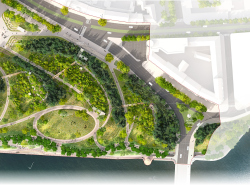 23.09.2020
The project of "Romantic Park Tuchkov Buyan", which was developed by the consortium of Studio 44 and WEST 8, and has won an international competition, combines sculptural landscape design and wooden structures, variety of spatial features and an eventful agenda, designed for diverse audience, with a beautiful and complex passeist idea of a palace park, meant to evoke thoughts and feelings.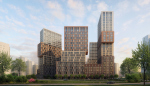 22.03.2018
On the crest of the Krylatskie Hills, a housing complex is being completed, unprecedented in its diversity of architectural solutions employed in its construction and in its constructional complexity. The answers to these challenges were found by the Dutch architects de Architekten Cie in collaboration with the Russian bureau APEX.