Archi.ru Texts: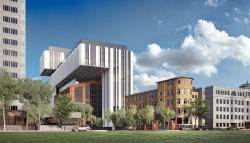 01.11.2018
A concept project that provides for preserving the non-protected cold-storage warehouse on the Dubininskaya Street, located in the very center of the rapidly growing Paveletskaya industrial zone.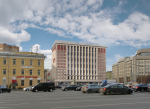 10.10.2018
The project of reconstructing the building of the automatic telephone station at the Zubovskaya Square, which includes preserving some of its original façades.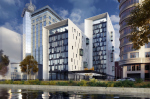 06.04.2017
The contest project that the "Gran" firm prepared for the Malaya Trubetskaya Street in Moscow is based on the author's vision of what a club house may look like amidst dense and high-profile surroundings. The two units are designed as volumetric frames of apartments overlooking the park.