Archi.ru Texts: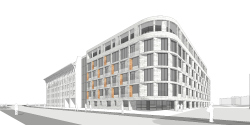 13.07.2017
Made of stone yet transparent, boasting columns yet of modern design – Anatoly Stolyarchuk designed this unusual house for Saint Petersburg's Krestovsky Island.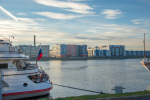 09.12.2016
Last year, in Saint-Petersburg, at Obukhovskoy Oborony Prospect 120, was completed the construction of the All-Russian Research Institute for Radio Equipment (OAO "VNIIRA") which is part of OOO "Contsern PVO Almaz Antei". The project was designed by "Anatoly Stolyarchuk Architects" and "Studio 44".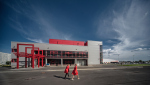 08.09.2016
Built upon a project by Anatoly Stolyarchuk, a new youth hobby center opened in September in Saint-Petersburg.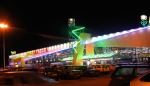 16.06.2016
Hypermarkets are one of the most popular and in-demand types of today's construction. Is there a place in it for architecture, or does it all come down to the technology and cost-efficiency requirements? About this, we are talking to Anatoliy Stolyarchuk, the architect of "Lenta" supermarket chain in Saint Petersburg.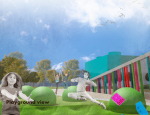 15.03.2016
An article about two contest projects done by Anatoly Stolyarchuk architectural studio, his work during the time of economic recession, and his attitude towards stylization.