Ò+Ò Architects

Ò+Ò Architects
information:
address:
119270, 2/4, Bld. 16, 4th floor, Luzhnetskaya Embankment, Moscow, Russia. Tel: +7 (495) 669 6732 e-mail: info@tt-arch.ru
Buildings and Projects:
Buildings and Projects Shown: 5
Archi.ru Texts: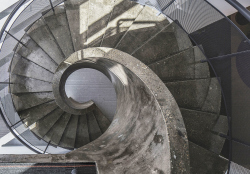 08.02.2017
Rigorous prescriptions of the customer's corporate style did not stop T+T Architects from coming up with individual solutions for the Moscow office of the French company Orange Business Services.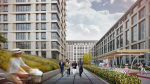 17.05.2016
A new version of the redevelopment project of the Ural Instrument Engineering Plant from T+T Architects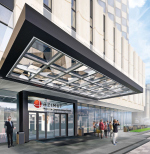 18.02.2016
The project of renovating "Belgrade" Hotel will turn it into a practical and fully-equipped facility, at the same time carefully preserving the recognizable style of the soviet modernism - and will even restore the symmetry of the Smolenskaya Square.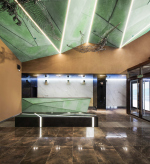 24.07.2015
"Savelovsky City" center has got the interior designs of the twin towers' entrance groups - the lobbies resemble galleries with sculptures hovering just under the ceiling.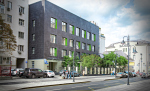 25.06.2015
An interview with the leader of T+T Architects Sergey Trukhanov and the company's chief architect Alexander Brovkin: about the redevelopment of industrial parks, the current situation in the region, the company's milestone projects, and more.