Buildings and Projects:
Buildings and Projects Shown: 7
Archi.ru Texts: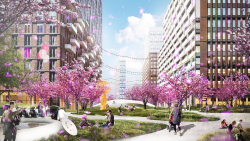 19.12.2017
In their project of renovating city blocks in the district of Khoroshevo-Mnevniki, the UNK project architects relied upon the principle of similarity, scaling down the compositional and functional patterns that are characteristic for the entire Moscow.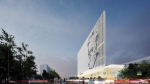 05.07.2017
The architects of UNK project brought back to life a difficult yet promising land site next to the "Prospect Vernadskogo" metro station, building the "Academic" business center upon it. The thought-out functional program, technological innovations, and special attention given to forming the building's identity helped to successfully overcome all the challenges.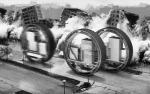 09.06.2017
At the panel discussion "For whom and how do we build our housing projects?" held within the framework of the urban forum named "Sreda dlya Zhizni" (translated as "Living Environment"), the head of UNK Project spoke about how the housing will look for "Generation Z". We asked Julius Borisov to share in more detail about how in his opinion the criteria of evaluating the quality of housing and the architect's work will change in the future.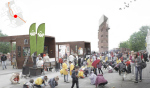 23.05.2017
At the workshop called "Vesenniy Marsh" ("The Spring March"), the team of Julius Borisov proposed not just a project of renovating the settlement of Staroe Drozhanoye, but a whole new program of its ecological development – tying in ecological and economic considerations.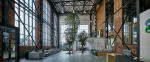 27.06.2016
In the sales office of a "Sreda" residential complex, the architects of UNK project have made a model of a man-adapted reconstruction of industrial buildings.