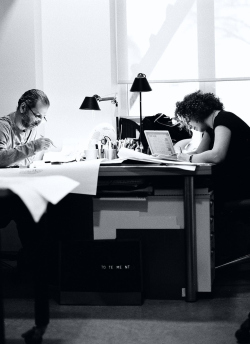 TOTEMENT/PAPER

TOTEMENT/PAPER
information:
Buildings and Projects:
Buildings and Projects Shown: 8
Archi.ru Texts: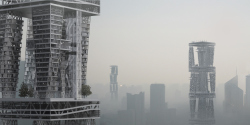 10.07.2014
Designed for Hong-Kong by Levon Airapetov and Valeria Preobrazhenskaya, the contest project of a skyscraper continues the search for a fresh view of the architectural matter characteristic of these authors, and at the sane time proposes a new look at the grammar of the high-rise architecture.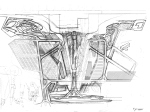 12.11.2013
The contest project of "Yuzhny" Airport by Totement/Paper: the architects made an accent on organizing the passenger flows inside the airport, laying along the park that was specified in the requirements, a network of covered pedestrian galleries.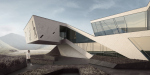 01.11.2012
On the second version of TOTEMENT / PAPER project for Sakhalin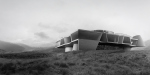 30.10.2012
For the contest project of expo and business center on Sakhalin Island, Levon Airapetov and Valerie Preobrazhenskaya proposed two options, the first one being a trailblazing experiment with the process of shape-forming where from one shape of a cone, repeated manifold, the architects build up a complex and unusual kind of space.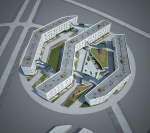 21.05.2012
The story of TOTEMENT/PAPER Bureau participating in the competitive bid for the housing project "Technopark" area of "Skolkovo" innovation centre and about the concepts that were developed in the course of this competition, is shared by the leader of this company, architect Levon Airapetov.