Ivan Rubezhansky
ATOM ga
information:
Archi.ru Texts: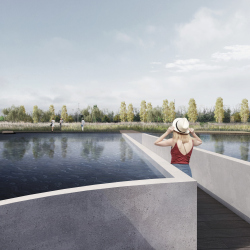 21.05.2019
The park GRAD (the Russian for "hailstorm" and the Old Russian for "town" – translator's note), situated next to a namesake shopping mall in Voronezh, is a park of a new type with natural and architectural elements, existing in the stream of leisure time economics.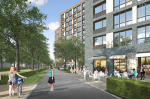 05.12.2018
Giving the new housing complex in the village of Mostets in the Yaroslavl region the name of "Preobrazhenie" (which translates as "Transfiguration"), its authors set for themselves a task of changing not only the image of the place but the psychology of its residents as well.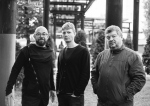 01.10.2018
ATOM group is a new interdisciplinary team of architects founded by Rustam Kerimov, Yury and Mark Safronov and Natalia Zaichenko on the basis of A-GA, AM PROEKTUS Architectural Office, and NZgroup. In this issue, we are trying to find out what the new group is all about – as is already known, its plans are quite ambitious: participating in contests, developing new types of façade materials, educational projects, urban planning, and expo design. All of these are united by the principle of "turnkey" solutions for project development.