Studio of Roman Leonidov
information:
Buildings and Projects:
Buildings and Projects Shown: 11
Rank all Buildings and Projects / Studio of Roman Leonidov (12):
Archi.ru Texts: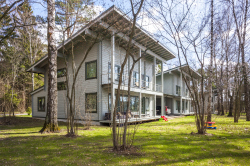 21.08.2017
Roman Leonidov architectural bureau has designed a villa community of Daryino-Uspenskoe, whose architectural solutions all but destroy popular stereotypes about life on the Rublevskoe Highway.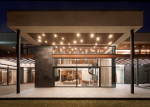 13.10.2016
In Moscow Area, Roman Leonidov designed a private residence called Hampton House, the insides of which echo its outer shell and continue it, thus making the architecture of the house not only laconic but also integral - in full accordance with the principles set by the gurus of modernism.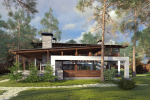 07.04.2016
A guest house designed by Roman Leonidov bureau echoes its prototype - the main house - but it also creatively revises a few interesting and recognizable techniques.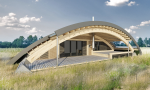 26.02.2016
A project that the architect designed initially for himself combines a contemporary "green technology" roof and a nostalgic flavor of our childhood memories.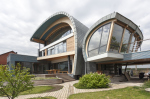 05.06.2015
Roman Leonidov got a completed but still not-too-load-capacious basement, and an adventurous creative-minded customer that was not afraid of experimenting - which lead to the appearance of a house that one could even have a hard time coming up with the name for - an "X-house".