Genplan Institute of Moscow
information:
Archi.ru Texts: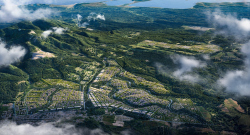 03.07.2023
Recently, an approval came for the master plan of the Yuzhno-Sakhalinsk agglomeration, which was developed by a consortium headed by the Genplan Institute of Moscow. The document provides for the creation of 12 clusters, the totality of which will give the region a qualitative leap in development and make the island more self-sufficient, more accessible, and less dependent on the mainland. We are inviting you to examine the details.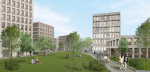 09.03.2023
"The Eastern Arc" is one of the main land resources of Kazan's development, concentrated in the hands of a single owner. The Genplan Institute of Moscow has developed a concept for the integrated development of this territory based on an analytical transport model that will create a comfortable living environment, new centers of attraction, and new workplaces as well.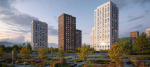 16.01.2023
The master plan of a new residential area in Yuzhno-Sakhalinsk, developed by the Genplan Institute of Moscow with the participation of Kengo Kuma & Associates, is based on the complexities and advantages of the relief of the foothills: the houses are arranged in cascades, and multi-level improvement penetrates all the blocks, continuing in forest trails.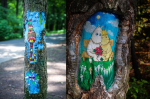 10.10.2022
In this issue, we are examining three environmental urban projects showcased by the Genplan Institute of Moscow at the Zodchestvo festival. The scale of the projects is really diverse: from gathering information and suggestions from the residents on a city scale to growing meadow grass between houses to paintings, which, as it turned out, possess power to cure trees, healing their wounded bark. + a list of kinds of plants natural for Moscow to help the developer.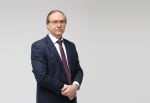 04.05.2022
An interview with the deputy director of the Genplan Institute of Moscow about the international competition for the concept of development of the nation's capital and the territories that it annexed in 2012. The competition took place 10 years ago, and this year we are seeing its anniversary, just as the anniversary of changing the boundaries of the capital city.