Genplan Institute of Moscow
information:
Archi.ru Texts: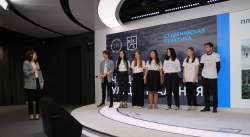 12.10.2023
This year, the works submitted by the students of the Genplan Institute of Moscow included a proposal for revitalizing Moscow's "Pravda" complex with its structures designed by Ilia Golosov, landscaping an East Siberian town, located a 12-hour drive away from the nearest big city, and three versions of turning a derelict "pioneer camp" into an educational hub, similar to "Sirius". Two sites out of three have an interested client, so chances are that the students' works will be ultimately implemented.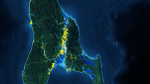 09.10.2023
We met and talked with the chief architect of Genplan Institute of Moscow Grigory Mustafin and the chief architect of Yuzhno-Sakhalinsk Maxim Efanov – about how the master plan of the city is formed. The key to success: gathering data, digital simulation, working with the city people, thinking infrastructure, and presentation.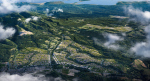 03.07.2023
Recently, an approval came for the master plan of the Yuzhno-Sakhalinsk agglomeration, which was developed by a consortium headed by the Genplan Institute of Moscow. The document provides for the creation of 12 clusters, the totality of which will give the region a qualitative leap in development and make the island more self-sufficient, more accessible, and less dependent on the mainland. We are inviting you to examine the details.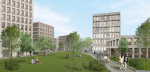 09.03.2023
"The Eastern Arc" is one of the main land resources of Kazan's development, concentrated in the hands of a single owner. The Genplan Institute of Moscow has developed a concept for the integrated development of this territory based on an analytical transport model that will create a comfortable living environment, new centers of attraction, and new workplaces as well.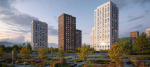 16.01.2023
The master plan of a new residential area in Yuzhno-Sakhalinsk, developed by the Genplan Institute of Moscow with the participation of Kengo Kuma & Associates, is based on the complexities and advantages of the relief of the foothills: the houses are arranged in cascades, and multi-level improvement penetrates all the blocks, continuing in forest trails.