Genplan Institute of Moscow
information:
Archi.ru Texts: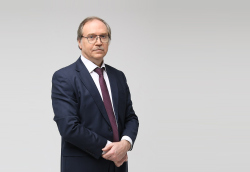 04.05.2022
An interview with the deputy director of the Genplan Institute of Moscow about the international competition for the concept of development of the nation's capital and the territories that it annexed in 2012. The competition took place 10 years ago, and this year we are seeing its anniversary, just as the anniversary of changing the boundaries of the capital city.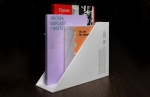 05.04.2022
The books by Genplan Institute of Moscow, published for the Institute's 70th anniversary and for the coinciding exhibition, are the most amazing three-volume edition that I ever saw: the books are totally different, yet packed in one box. This, on the other hand, is justified by the specifics of each of the volumes, the diversity of approaches to processing information used in them, and the complexity of the material as such: town planning is a multifaceted science, bordering on art.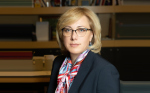 29.09.2021
In this issue, we are talking to the director of the Genplan Institute of Moscow about trends that determine the future, about the 70-year history of the Institute, which is celebrating an anniversary this year, about electronic computing in the field of urban planning and about international experience accumulated in this area, as well as about how the Institute is involved with other cities, and about the perfect document for the city development, which has to be flexible and strategic.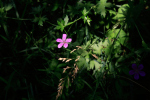 10.08.2021
A story about how plans for laying a road on the border of a park turned into plans for saving the ecosystem and improving the walking trails.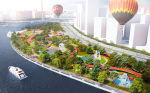 16.12.2020
In the nearest future, the Marc Chagall Embankment will be turned into Moscow's largest riverside park with green promenades, cycling and jogging trails, a spa center on water, a water garden, and sculptural pavilions designed in the spirit of the Russian avant-garde artists of the 1920, and, first of all, Chagall himself. In this issue, we are covering the second-stage project.