Archi.ru Texts: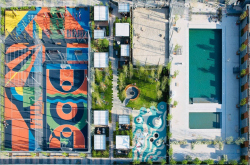 04.11.2021
Blooming Sakura, a campfire party, kids splashing in a swimming pool – no, these are not pictures from a vacation, but everyday life going on in the yards of Kiev's housing complex "Fayna Town". In this issue, we are examining how the utopia designed by the architects is wired, and what they did to make it a reality.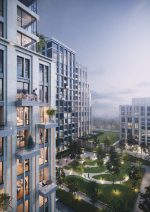 17.05.2021
A little bit of New York in Odessa: an apartment complex designed and built by "Archimatika" with towers, townhouses, a square, and swimming pools.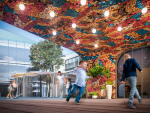 11.06.2020
Yet another project of a private school, in which Archimatika realizes the concept of aesthetic education and introduces a new tradition: combining Scandinavian and Soviet experience, turning to works of art, and implementing sustainable technologies.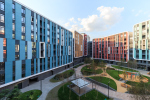 13.04.2020
The housing complex "Respublika" is so large that it can be arguably called a micro-town, yet, at the same time, it easily overcomes most of the problems that usually arise with mass housing construction. How could Archimatika achieve that? We are examining that on the example of the first stage of the complex.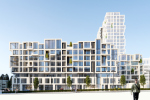 19.12.2019
The housing city block within an IT park: Archimatika is combining innovative technologies with a human-friendly scale, and a cozy environment.