PANACOM
information:
address:
119049 Moscow, Donskaya street, 18/7, office 89
phone: +7 (495) 1074387, +7 (495) 2363153
e-mail: info@pana.com.ru
About Firm:
The director is Tokarev Nikita Vladimirovich.
Associate professor in Moscow University of Architecture
Board member of The Union of Moscow Architects
The studio was founded in 2000.
We offer: public and residential design, country estate projects, interior design, exclusive furniture and equipment, exhibition projects.
We carry out all the sages of a project (construction, engineering systems, landscaping) and execute authorial supervision over construction process.
Among PANAKOM's clients there are such as 'Kommersant', the publishing house, Sobinbank, LOGOVAZ, INGEOKOM, and other companies, and individuals.
PANAKOM staff have studied not only in Russia, but also abroad: Delft University of Technology (Delft, the Netherlands), Institute for Housing and Urban Development Studies (Rotterdam, the Netherlands).
We have experience in urban planning: 2001-2007, the studio developed the project of the central part of Pozdnyakovo settlement, also concepts of Poroshkino (St. Petersburg), Buhta Tihaja (Moscow oblast, Klyamenskoye water basin), Domino (Voronov, Novo-Rizhskoe highway).
Among projects and constructions more than 10 private houses in Podmoskvje, interior designs in Moscow and Krasnodar, reconstruction project of 'Gornyak', culture center, in Rudnyj (Kazahstan); reconstruction project of Pokrovskoe (Ostashkovo); project of Achipse, a holliday village (Sochi); LAKEHOUSE, apart-hotel in Barviha; equipment design for Grohe and Valli&Valli.
There are articles devoted to projects and buildings by PANAKOM in such magazines as 'Sovremenny Dom', 'Project-Rossia', '100% Zagorodny Dom', 'Interjer+Design', 'Shtab-kvartira' and others.
Contests and awards: 2d place in 'Kitchen for Russia', 3d in 'DOMzagoroDOM' (Dom (rus) = house (en), za gorodom (rus) = in the country; cottage(en); nomination for the award 'Zolotoe Sechenie' in 'interior' and 'cottage' categories, ÑÌÀ diplomas for best projects and constructions over 2004-2006.
Buildings and Projects:
Buildings and Projects Shown: 11
Rank all Buildings and Projects / PANACOM (16):
Archi.ru Texts: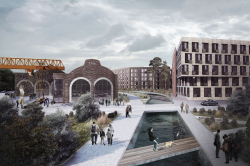 27.04.2016
Architectural bureau PANACOM has created a tender design concept for site development of the territory of former Tsarskoselsky railway-car repair plant "Sofia" near St. Petersburg.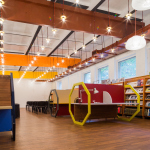 10.03.2016
The co-working space that PANACOM Bureau designed for the Blokhintsev Library in Dubna gave an impulse to its development as a modern community center.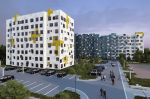 10.02.2016
Working with the four options of facade solutions for a residential quarter in Moscow area's city of Vidnoe, the architects of PANACOM went beyond the task that was offered to them, striving for the Moscow standards of residential projects.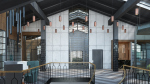 06.11.2015
PANACOM is doing the interior design project for the Voronezh-based research and production company AEDON.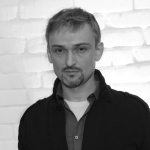 30.09.2015
On the threshold of "Zodchestvo" trade show, the leader of PANACOM Bureau speaks about the peculiarities of our time.