KCAP Architects & Planners
information:
Archi.ru Texts: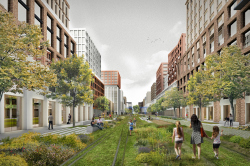 02.10.2020
In their project of the third stage of "Ligovsky City" housing complex, located in the industrial "gray" belt of Saint Petersburg, the KCAP & Orange Architects & A-Len consortium set before themselves a task of keeping up the genius loci by preserving the contours of the railroad and likening the volumes of residential buildings to railroad containers, stacked up at the goods unloading station.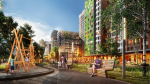 22.10.2019
A-Len and KCAP Architects&Planners designed for Voronezh a housing complex, inspired by Ivan Bunin and the landscapes of the central part of Russia. The result looks modern and fresh.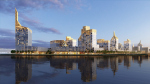 14.05.2018
The project of "Golden City" housing complex is unique in many respects: as an example of consequential implementation of the results of the competition, as an experience of joint work of a Russian and a Dutch team, and as an experiment of developing a high-profile construction on the basis of the city block technology.