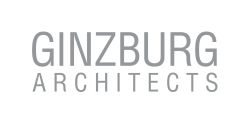 Ginzburg Architects


Alexis Orlov

Tatyana Barkhina

Marya Gourievitch
Ginzburg Architects
information:
Archi.ru Texts: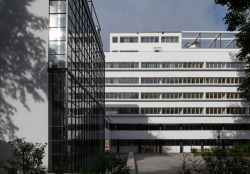 10.12.2020
One of the most important events of 2020 has been the completion of the long-awaited restoration of the monument of Soviet avant-garde architecture – the Narkomfin Building, the progenitor of the typology of social housing in this country. The house retained its residential function as the main one, alongside with a number of artifacts and restoration clearances turned into living museum exhibits.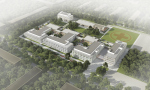 02.09.2020
In this article, we are covering the concept of a Central District Clinic for 240 patients, designed by Ginzburg Architects, which won at a competition organized by the Architects Union and the Healthcare Ministry.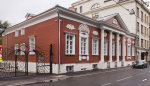 23.06.2020
Ginzburg Architects restored the Sytin Mansion, a rare monument of Moscow wooden architecture of the early XIX century.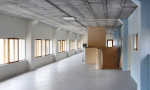 17.04.2020
Ginzburg Architects finished the restoration of the Narkomfin Building's laundry unit – one of the most important elements of the famous monument of Soviet avant-garde architecture.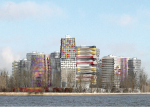 05.12.2019
The project of developing the western part of the Nagatinsky Peninsula was developed and readjusted by Ginzburg Architects four times; the company would superimpose, layer by layer, one concept after another, forming a unique case of urban development. In this article, we are bringing to your attention all the four of them, starting from the company's collaboration with William Alsop.