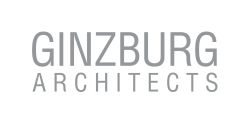 Ginzburg Architects


Alexis Orlov

Tatyana Barkhina

Marya Gourievitch
Ginzburg Architects
information:
Archi.ru Texts:
05.12.2019
The project of developing the western part of the Nagatinsky Peninsula was developed and readjusted by Ginzburg Architects four times; the company would superimpose, layer by layer, one concept after another, forming a unique case of urban development. In this article, we are bringing to your attention all the four of them, starting from the company's collaboration with William Alsop.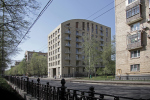 06.08.2019
Designing the house on the Serpukhovskoy Val street, quite small by the modern Moscow standards, Aleksey Ginzburg skillfully inscribed his creation into the perimeter of the Khavsko-Shabolovsky residential area, at the same time accentuating the difference between the new house and the surrounding Soviet buildings with a wave-like cut of the roof.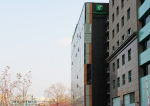 21.06.2019
This is how you can best describe the hotel building on the Dubininskaya Street. Its architecture is anything but conspicuous – one could even say that it's making a parade of its unpretentiousness. Upon closer examination, however, interesting details begin to come up.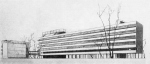 18.10.2018
The restoration of the Narkomfin Building is in full swing – in May, they began selling the apartments. So, how much do we really know about the famous monument of constructivist architecture? We had a chat with Aleksey Ginsburg, counted the misconceptions and tried to dispel them, at the same time delving into the details of the restoration process and making a diligent study of the house.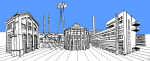 19.04.2018
In this issue, we talk to ten architects about how relevant/irrelevant the ideas of reconstruction and redevelopment are.