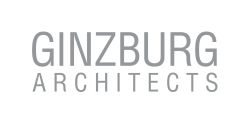 Ginzburg Architects


Alexis Orlov

Tatyana Barkhina

Marya Gourievitch
Ginzburg Architects
information:
Archi.ru Texts: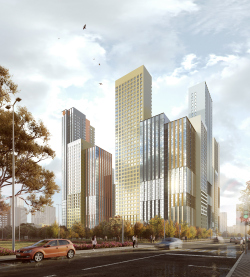 27.01.2023
The typology and plastique of large housing complexes move with the times, and you can sometimes find new subtleties in the scope of seemingly familiar solutions. The Sky Garden complex combines two well-known themes, forming a giant residential area consisting of tall slender towers, placed at the perimeter of a large yard, in which a crossroads of two pedestrian promenades is "dissolved".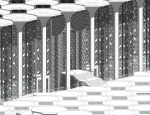 13.07.2022
This project by "Ginzburg Architects" scored first place in the international competition for a draft project of a Cathedral Mosque in Kazan, dedicated to the 1100th anniversary of the adoption of Islam in Volga Bulgaria. The concept of a "white garden", which the architects presented in modern shapes, interprets the rules and notions of Islam and refers to historical figures. Below, we are examining the project in detail.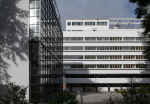 10.12.2020
One of the most important events of 2020 has been the completion of the long-awaited restoration of the monument of Soviet avant-garde architecture – the Narkomfin Building, the progenitor of the typology of social housing in this country. The house retained its residential function as the main one, alongside with a number of artifacts and restoration clearances turned into living museum exhibits.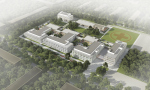 02.09.2020
In this article, we are covering the concept of a Central District Clinic for 240 patients, designed by Ginzburg Architects, which won at a competition organized by the Architects Union and the Healthcare Ministry.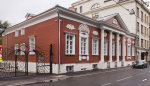 23.06.2020
Ginzburg Architects restored the Sytin Mansion, a rare monument of Moscow wooden architecture of the early XIX century.