Buildings and Projects:
Buildings and Projects Shown: 7
Archi.ru Texts: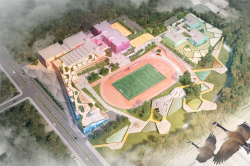 19.03.2019
How does a school that has no room for boredom look like? This question was answered by UNK project in their project (no pun intended) of the educational complex to be built in Yuzhno-Sakhalinsk, which got a name of "Neskuchnaya Shkola" ("Boredom-free School").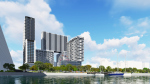 05.03.2018
Can one express in architecture the connection between Bauhaus School and its professor Vasily Kandinsky? Working on a housing project with maximum values of density, depth, and height, UNK Project made such an attempt, arranging in a freehand manner several 12-story slabs in three dimensions of a waterfront area.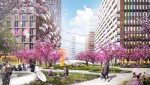 19.12.2017
In their project of renovating city blocks in the district of Khoroshevo-Mnevniki, the UNK project architects relied upon the principle of similarity, scaling down the compositional and functional patterns that are characteristic for the entire Moscow.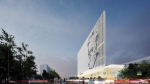 05.07.2017
The architects of UNK project brought back to life a difficult yet promising land site next to the "Prospect Vernadskogo" metro station, building the "Academic" business center upon it. The thought-out functional program, technological innovations, and special attention given to forming the building's identity helped to successfully overcome all the challenges.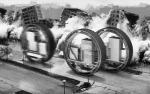 09.06.2017
At the panel discussion "For whom and how do we build our housing projects?" held within the framework of the urban forum named "Sreda dlya Zhizni" (translated as "Living Environment"), the head of UNK Project spoke about how the housing will look for "Generation Z". We asked Julius Borisov to share in more detail about how in his opinion the criteria of evaluating the quality of housing and the architect's work will change in the future.