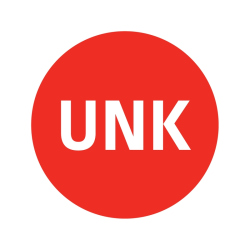 UNK

UNK
information:
Buildings and Projects:
Buildings and Projects Shown: 6
Archi.ru Texts: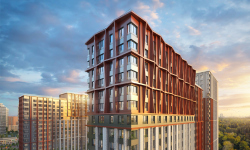 18.07.2023
Block 5, designed by ASADOV architects as part of the "Ostrov" ("Island") housing complex, is at the same time grand-scale, conspicuous thanks to its central location – and contextual. It does not "outshout" the solutions used in the neighboring buildings, but rather gives a very balanced implementation of the design code: combining brick and metal in light and dark shades and large copper surfaces, orthogonal geometry on the outside and flexible lines in the courtyard.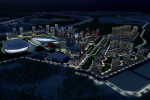 17.07.2023
For the first time around, we are examining a lighting project designed for a housing complex; but then again, the authors of the nighttime lighting of the Ostrov housing complex, UNK lighting, proudly admit that this project is not just the largest in their portfolio, but also the largest in this country. They describe their approach as a European one, its chief principles being smoothness of transitions, comfort to the eye, and the concentration of most of the light at the "bottom" level – meaning, it "works" first of all for pedestrians.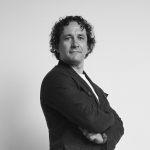 12.05.2023
One of the largest housing projects of today's Moscow – the "Ostrov" ("Island") housing complex built by Donstroy – is now being actively built in the Mnevniky Floodplain. They are planning to build about 1.5M square meters of housing on an area of almost 40 hectares. We are beginning to examine this project– first of all, we are talking to Julius Borisov, the head of the architectural company UNK, which works with most of the residential blocks in this grand-scale project, as well as with the landscaping part; the company even proposed a single design code for the entire territory.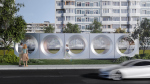 25.08.2022
The project by UNK interiors, which won in the competition for the "Zagorye" metro station, is resonant to the ideas of the surrounding industrial and housing construction thanks to its modular laconic shapes. At the same time, the station is "all metal", which is a nod towards the name of the nearby Lipetskaya Street because Lipetsk is a metallurgical center. One could expect that the authors would fall for the brutal images of metallurgy and blast furnaces but the project turned out to be light and laconic – we are examining why.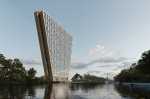 11.07.2022
The eccentric shape of this thin slab that expands upwards is not a formal gesture but the UNK architects' response to the site's requirements and the technical and economic performance specifications. The solutions are modernist, cost-effective, and functional. The building is terraced, the side ends are accentuated with a "slab" shift, and the wide facades are composed of triangular bay windows.