Andrey Romanov
information:
Director-General
Buildings and Projects:
Buildings and Projects Shown: 10
Rank all Buildings and Projects / Andrey Romanov (17):
Archi.ru Texts: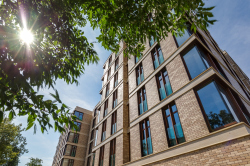 20.10.2016
The club house Gorokhovsky'12 is a vivid example of a laconic and integral, although by no means minimalist or scarce, architectural solution that its author considers to be slightly Berlin-ish. The injection was a success because there is a fair share of Moscow in this house as well.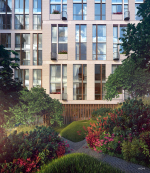 04.08.2016
A housing project on the Novoslobodskaya Street: a fragment of a historical brick façade, modern stone and glass... and a grand green semi-hill cascading down from the roofs of the stores into the yard.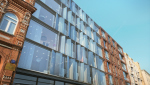 12.07.2016
This housing project in Moscow's area of Zamoskvorechye is a fine example of filigree work with texture and architectural context that nevertheless stays within the limits of today's style.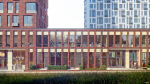 15.02.2016
A residential complex PerovSky upon a project of ADM bureau is being built at the border of Terletskaya Dubrava, to become the embodiment of the spirit – not the form – of city block development ideology.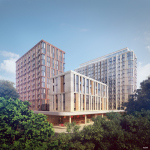 08.07.2015
On Moscow's Sparrow Hills, the construction of a new residential complex is in progress: exquisitely modern and at the same time reasonably conservative, it sports, as is always the case with ADM, a really thought-out yard space.