Buildings and Projects:
Buildings and Projects Shown: 10
Rank all Buildings and Projects / Vera Butko (11):
Archi.ru Texts: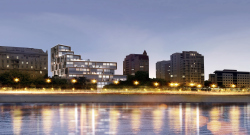 26.03.2018
The project of the elite residential complex "Z-House" was developed by the architectural firm ATRIUM for a closed competition that evaluated not only the quality and beauty of the project's architecture but also the presence of solutions that are the most popular and expected at today's real estate market.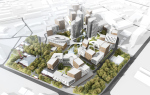 20.01.2017
"Atrium" Architects' housing project on the Novoalekseevskaya Street in Moscow combines old XIX century buildings, futuristic architecture, and the principles of a comfortable city.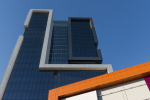 19.05.2016
"Atrium" keeps on proving the versatility of its skills and approaches - each new project that it completes possesses a new function, yet the author's style is still inevitably recognizable in it. A year and a half ago the company completed a residential project with a sports complex; still before that - "KVN" youth center. The new building is a shopping and business center by the name of "Vodny" ("By the Water").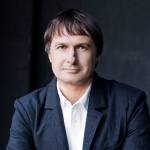 03.09.2015
Marina Ignatushko is speaking to one of the leaders of "Atrium" Bureau that won several prizes at Nizhniy Novgorod's "Archnovation" this summer.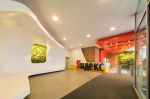 04.08.2015
The interior design of "Yandex" HQ: Atrium's good old and time-tested trademark techniques coupled with new interesting approaches to creating an unconventional workspace.