Dmitry Likin
information:
Buildings and Projects:
Buildings and Projects Shown: 1
Archi.ru Texts: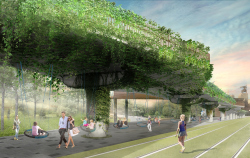 23.07.2018
What is the Moscow Monorail metro line – a means of transportation or just an amusement ride? Keeping it in working order is detrimental to the city budget, and generally it is like a suitcase without a handle. The Wowhaus interns worked on the project of turning the Monorail into a "Monogarden", a giant (5 square kilometers) urban tourist attraction that picks up on both local and city scenarios in terms of function and imagery as well.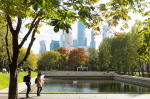 03.05.2018
Wowhaus turned a park in the center of Moscow into a great space for recreation and outdoor activities where everyone will find a place for himself by following red guiding marks.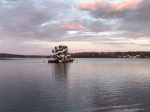 07.12.2017
Seven installations for Moscow Fireworks Festival and a multistory raft in the city of Vyksa – these and other projects were realized by the team of interns of the 4th internship of Wowhaus.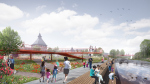 11.09.2017
The project of reorganizing the embankment in the center of Tula helps the city to recover the hundred-year-old complex that has been revised with regard to the principles of modern urban planning.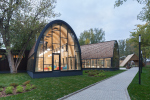 18.07.2017
The second stage of the Urban Farm at VDNKH gave the local landscape and architectural ensemble several buildings that demonstrate an interesting associative approach to creating thematic pavilions.