Alexander Brovkin
information:
Archi.ru Texts: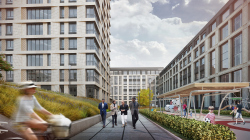 17.05.2016
A new version of the redevelopment project of the Ural Instrument Engineering Plant from T+T Architects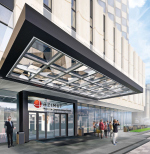 18.02.2016
The project of renovating "Belgrade" Hotel will turn it into a practical and fully-equipped facility, at the same time carefully preserving the recognizable style of the soviet modernism - and will even restore the symmetry of the Smolenskaya Square.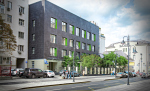 25.06.2015
An interview with the leader of T+T Architects Sergey Trukhanov and the company's chief architect Alexander Brovkin: about the redevelopment of industrial parks, the current situation in the region, the company's milestone projects, and more.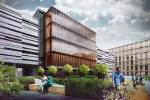 21.10.2014
A churinga-belt along the outside line of the quarter, a hidden garden and a hotel inside the wonderland of the courtyard: Ò+Ò architects won the contest for the renovation of the complex of the Ural Instrument-making Plant in the city of Ekaterinburg.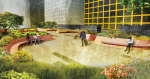 11.08.2014
Working on the project of landscaping the territory of the office center, T+T Architects filled it with a multitude of ideas capable of giving to the fragment of the former industrial park an air of a comfortable and thought-out public territory.