Oleg Shapiro
information:
Buildings and Projects:
Buildings and Projects Shown: 1
Archi.ru Texts: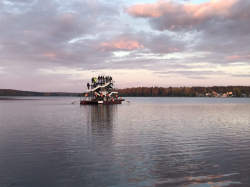 07.12.2017
Seven installations for Moscow Fireworks Festival and a multistory raft in the city of Vyksa – these and other projects were realized by the team of interns of the 4th internship of Wowhaus.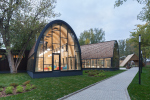 18.07.2017
The second stage of the Urban Farm at VDNKH gave the local landscape and architectural ensemble several buildings that demonstrate an interesting associative approach to creating thematic pavilions.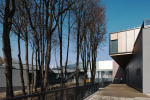 29.06.2017
The architects of Wowhaus have finished the construction of the Innovation and Culture Center in the city of Kaluga. In spite of the fact that in the course of the design process the functional program of the building kept changing as fast as innovations grow obsolete these days, the architects were still able to cope with the situation turning the project into a closely-knit hub of various cultural and sports scenarios with a flexible set of features.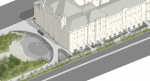 09.02.2017
Lots of bridges, an amphitheater, and relaying of secret engineering lines: a story about how the architects of Wowhaus revised the concept of organizing the territory of the Polytechnic Museum proposed in 2011 by Jun'ya Ishigami.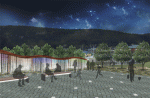 31.03.2016
In this issue, we are publishing the results of the workshop organized in Kazan by the architectural school MARCH. The contestants developed the designs of seven public zones in different cities and settlements of the Republic of Tatarstan.