Igor Shvartsman
information:
Buildings and Projects:
Buildings and Projects Shown: 10
Rank all Buildings and Projects / Igor Shvartsman (29):
Archi.ru Texts: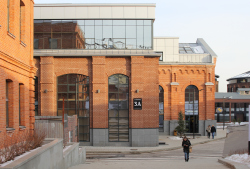 08.04.2016
In this article, we give a detailed coverage of what was done in Moscow's new creative cluster "Arma" – and how.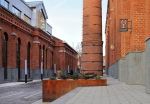 08.04.2016
What has been improved in the "Arma" site and around it – and how.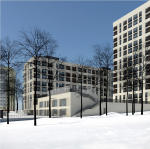 19.11.2015
The voluminous construction of this residential complex reacts to the structure of the city fabric, while the geometry of its facades - to the creative search of mature modernism, although the allusions are presented in a contemporary way, with keen attention to detail.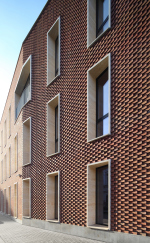 11.09.2015
The construction of "Literator" ("Man of Letters") residential complex has been completed: the architects made it ostentatiously modern, abandoning, among other things, the idea of the grand façade in favor of revisiting the immanent peculiarities of red and white brickwork.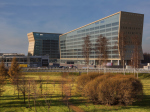 11.03.2015
At the junction of Moscow Ring Road and the Rublev Shosse, the construction of an administrative and business center designed by Sergey Kiselev has been completed.