Oleg Karlson
information:
Buildings and Projects:
Buildings and Projects Shown: 4
Archi.ru Texts: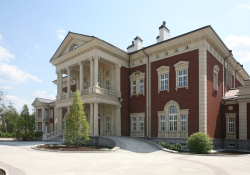 22.11.2012
In this issue, we present the project of an "English House" – a palace built by Oleg Carlson for a commissioner from Moscow region. The facades of the house simulate the image of a British country palace and serve to conceal a complex and intriguingly sophisticated multi-layer space behind them.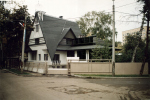 29.08.2011
This house in Moscow's "artist village" named "Sokol", with its unusual-looking roof, was built a few years ago by Vladislav Platonov ("Carlson & Co" development and construction company).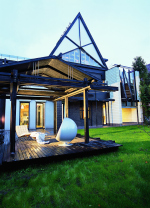 28.06.2011
The architect Vladislav Platonov (ACB "Carlson and K") built a black-and-white house in the famous ''Sokol" village of artists. Gifted with a memorable silhouette and bright appearance, the mansion, which the author calls the "Yin Yang", is creatively developing traditions of the development of this unique for a megapolis area.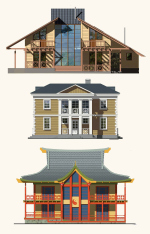 14.04.2011
Oleg Carlson built three wooden houses in Moscow's suburbs - all three having similar layouts based on one shared module. In spite of the similarity of the layouts and almost the same sizes, the houses look very unlike one another – one can even say that each of them represents once certain epoch in the history of architecture.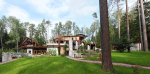 10.02.2011
Vladislav Platonov (ASB "Carlson & Co") has completed a very unusual cottage in Snegiri housing development nearby Moscow. Its composition is designed entirely according to the site landscape.