Back to Architect's Profile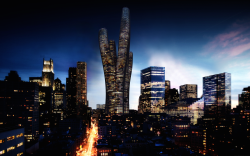 26.06.2015
PANACOM Bureau presented an original idea of a skyscraper design solution for Skyscraper Competition organized by eVolo Magazine.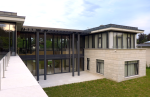 05.05.2015
In the southern suburbs of Munich, in the prestigious area of Grünwald, which is on the bank of the Isar River, PANACOM built an outstanding in all senses gallery-house.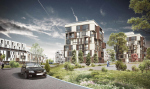 17.03.2015
The architectural bureau PANACOM presents a country housing project consisting of four differentiated clusters that bring together the coziness of the rustication, diversity of urban territories, environmental friendliness, and the individuality of designer solutions.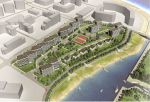 12.04.2012
In Dubna, one of Russia's most famous Science Towns, located in Moscow area, PANAKOM architectural studio has designed a living block meant for young researches and scientists and their families.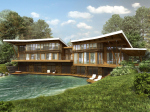 24.01.2012
In "Antonovka" villa community, the architectural studio "Panakom" has designed a free-standing residential building.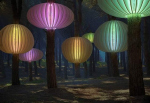 06.09.2011
"Nests of light" designed by "Panacom" bureau is one of the brightest (everyway) objects of the past "Archstoyanie"-2011. Having significant media component, it has reasonable chance to go to independent swimming. At least the authors believe that the glowing spheres can multiply and migrate from the forest to the city. Arseny Leonovish talk about it in the interview to Archi.ru.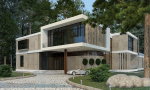 22.06.2011
A large 2000 sq m house designed by the architectural bureau PANAKOM nearby Moscow is grand, imposing and is full of various regular in our days joys from a swimming pool to a cinema. However, all these sweets of life are just delicately arranged propylaeum: gate to the pine forest, which resides on the other half of the site.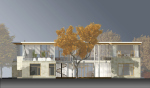 23.12.2010
Nikita Tokarev and Arseny Leonovich, architects of PANAKOM, designed a house for a Russian client in Germany. It turned neither very German nor Russian.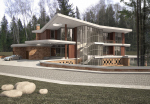 02.07.2008
Tall blind fences with huge constructions behind shut from the outer world – this is the image of most sites in Russian cottage settlements where land is freely sold without. But this is not about the new project by "Panakom" bureau developed for "Vaututinki" village – the house is bravely unfolding towards the road, fence is low, and full glazing is applied not only from the inner yard side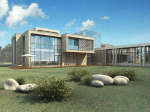 13.05.2008
"Panakom" studio suggests a harmonious legend for their new project in Nikolskaya Sloboda – they gave the features of the four elements to the four constructions. There have shaped an ornamentally developed world image, surprisingly fine in its static state. The architects are back to common for them austere style, with concrete ornaments and ornamental cuts out.
Earlier